1:00 p.m. ET
New England at Buffalo (+6.5)
The Patriots have gone 16-1 over the last 17 games in this series. Since Buffalo doesn't really have anything to play for, they should just let New England win the next two to go 18-1 and then point and laugh.
My pick: Buffalo
Arizona at Detroit (+14)
The Lions have two wins this year, but are they any closer to being even decent than they were during last year's 0-16 season? They still have Calvin Johnson, which is nice. But running back Kevin Smith was lousy before he got hurt. Their defense remains terrible. And Matthew Stafford, Browns game aside, has been pretty bad. So … where does that leave them? Well, they're currently only in line for the fourth overall pick, so no Ndamukong Suh. And with a sure thing gone, they'll probably just take the biggest bust still on the board.
My pick: Arizona
Miami at Tennessee (-5)
If the season ended today, the Dolphins would be in the playoffs. And we can't let that happen. Please, Titans … please win. We beg of you. Nothing against the Dolphins, I like their style of play. But I can't take this:
Or Jimmy Buffet.
Or Marc Anthony.
Or Jennifer Lopez.
I'd rather have Serena Williams shove a tennis ball in my ears.
My pick: Tennessee
Cleveland at Kansas City (-2)
These teams can only embarrass themselves by taking the field. What they should do is decide to just both take a tie — no losers that way — and then invite fans down onto the field to watch a highlights montage of their victories over the Steelers.
My pick: Cleveland (and to win)
Houston at St. Louis (+14)
West Texas A&M alum Keith Null, a Ryan Leaf protege — no, really — threw five interceptions in his NFL debut last week. It reminded me of the Johnny Cash classic that goes: "Out in the West Texas school near El Paso, I throw a ball like a Mexican girl."
My pick: Houston
Atlanta at New York Jets (-7)
Here's the opening paragraph to ESPN.com's preview for this game: "Three wins in a row over struggling opponents have revived the New York Jets'playoff hopes. Getting Mark Sanchezback could help." Hey! Leave some jokes for the rest of us!
My pick: Atlanta
4:05 p.m. ET
Oakland at Denver (-14)
The Raiders have signed J.P. Losman. Poor guy. He went from Tulane to the Bills to the UFL to the Raiders — a downward trajectory the entire way. The only way for him to turn things around at this point might be to do some porn.
My pick: Denver
Cincinnati at San Diego (-7)
The NFL is prepared to fine Chad Ochocinco if he wears No. 15 in honor of Chris Henry. Classy, NFL! Really classy! Anyway, you have been warned, Ochocinco. If you choose to get fined, know you had it coming. Just like Chris Henry — right, Jay Feely?
My pick: San Diego
4:15 p.m. ET
San Francisco at Philadelphia (-7.5)
This game was supposed to start at 1:00 p.m. but got pushed back so stadium workers would have enough time to clear snow from the field. Poor planning. Terrible planning. All they had to do to keep snow off the field was lay one of Andy Reid's windbreakers out on the field before the storm came. Why do I always have to think of everything?
My pick: San Francisco
Green Bay at Pittsburgh (-2)
Really? The Steelers are favored in a football game? Against NFL players? The Steelers — the team that has lost to the Chiefs, Raiders and Browns in recent weeks? I guess it's out of respect for their accomplishments and what they're still capable of. Sports books of Vegas, Ryan Clark does NOT think you are turds!
My pick: Pittsburgh
Tampa Bay at Seattle (-6.5)
Mike Holmgren has turned down an offer to become general manager of the Seahawks. Nice. So he created the turd pile (turds!) that is the Seahawks, left for a few months, and now has decided he wants to be someplace else. He must be a great house guest.
"I'm not flushing that toilet."
"Why? You're the one who filled it."
"I want a new toilet that's not full of this mess."
"Just flush the one you have."
"I will not. Please show me to a new toilet. And give me money."
"Okay. But that one has been full of plenty of turds, too."



"Ahh, but they weren't my turds."
My pick: Seattle
Chicago at Baltimore (-11)
This game was also supposed to be played at 1:00 p.m. but got pushed back due to snow. But who cares about this game. Instead, let's look at some football-related snowman art. Here is the first one. And now, the second. What have we learned, class? Yes, blocks in the back, pass interference, unnecessary roughness … snowmen are very undisciplined football players.
My pick: Baltimore
8:20 p.m. ET
Minnesota at Carolina (+8.5)
Brett Favre: "I don't think I'm falling apart in December like most people seem to think. So I feel fine. I don't feel much different than most guys in that locker room at this stage of the season." Way to throw your teammates under the tractor, Bert. So you're saying your entire team isn't playing well, huh? Same old jerk.
My pick: Minnesota
Monday night
New York Giants at Washington (+3)
You're welcome, Mike Shanahan.
My pick: New York Giants
Saturday night
Dallas at New Orleans (-7.5)
The Cowboys are having another disastrous December. Some people like to make fun of them for this. But I am a giving sort. So I commissioned a song for the Dallas Cowboys.
Stupid British accents. When they say "There won't be playoffs in Dallas" it sounds like "There won't be snow in Africa." And "Win a game" sounds like "Feed the world." But other than that, great job, gents!
Except for you, Bono. "Well tonight thank God it's them instead of you"? Jeez. What a dick. I realize the Cowboys are easy to hate. But that was a little too cruel.
My pick: Dallas
Thursday night
Indianapolis at Jacksonville (+3)
Hey! Exciting news! I got an exclusive interview with Indianapolis Colts head coach Jim Caldwell for this game's preview.
SP: First of all, Coach Caldwell, thank you for your time.
Caldwell: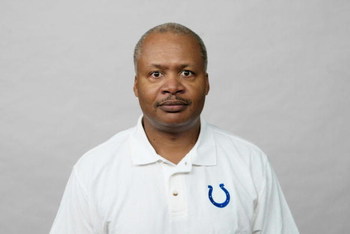 SP: Okay. Moving right along. Coach, you're 13-0. Three games to go to a possible 16-0. Is that a goal for your team?
Caldwell: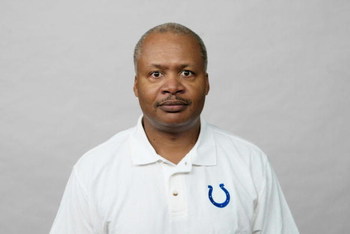 SP: I see. Well, coach, I'll get right to it and ask the question I think we all want to know — are you just a new version of the Tony Dungy robot, pictured here, only without the software program that allows speech?


Caldwell: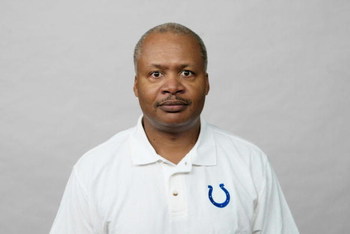 SP: Okay. Well, thanks for your time, coach.
Caldwell: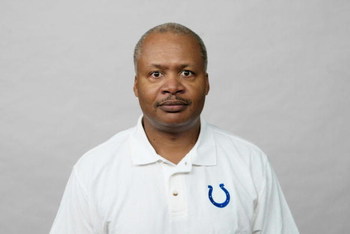 My pick: Indianapolis***

Last week vs. spread: 10-6

Last week just winners: 13-3
– – – – –
Season vs. spread: 112-92-2
Season just winners: 142-65
– – – – –
***Lukewarm Locks last week: 2-2
***Lukewarm Locks season: 14-15